Looking for the perfect spring skincare routine? ARCONA owner and celeb esthetician Chanel Jenae shares her personal skincare saviors that are keeping her glowing this season.
Step 1: Cleanse (AM/PM)
As the winter weather is transitioning to warmer months, the air can still be on the drier side. This is why it's important to select a non-stripping formula that won't leave your skin feeling tight when washing your face. Chanel's springtime go-to is the White Tea Purifying Cleanser.
This pH balancing gel cleanser clarifies and refreshes the complexion while antioxidant rich white and green teas work to soothe and nourish tired skin. Meanwhile, micro cranberry enzymes gently exfoliate the skin to promote renewal. A healing blend of yucca, vitamin E, and aloe are also added to repair and restore for a noticeably healthier skin look.
Shop the White Tea Purifying Cleanser here.
Step 2: Treat (AM/PM)
Once the skin is clean, it's prepped to receive some skin-loving TLC. This is when Chanel opts for a spa-level treatment such as a mask or exfoliating pads to enhance her skin.
Take a peep into Chanel's favorite springtime treatments:
The Mandarin Brightening Peel alternated with the Magic Black Ice Mask
"I use both once a week," Chanel shares.
All About the Mandarin Brightening Peel
This brightening peel helps promote deep exfoliation to keep your springtime complexion looking as fresh, supple, and dewy as ever with powerful exfoliating agents such as glycolic and gluconic acids. Whether you're using it in your morning or evening routine, each application helps brighten skin while improving appearance of an uneven skin tone thanks to expert active ingredients like patented nonapeptide-1 and sepiwhite. Lycopene and mandarin extract simultaneously help revive dull skin after a long winter and leave skin soothed, hydrated and more luminous in appearance.
Shop the Mandarin Brightening Peel here.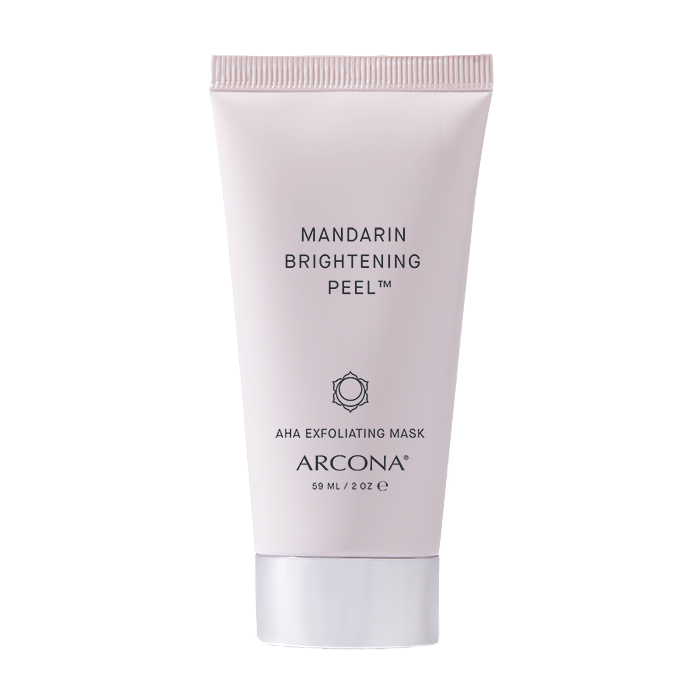 All About the Magic Black Ice Mask
In addition to the Mandarin Brightening Peel, Chanel's favorite springtime treatment includes the Magic Black Ice Mask with the goal of instantly removing congestion, brightening, and purifying her complexion. Its bestselling formula includes an exotic variety of Icelandic volcanic sand that works to swiftly exfoliate while absorbing excess oil.
Black lava and activated charcoal are also featured in this mask to immediately purify and minimize the appearance of pores, leaving skin gorgeously clearer and more balanced.
Shop Magic Black Ice Face Mask here.
Extra: The Solution Pads (Nighttime Use Only)
Because life is too short for congested pores. "During the spring, I use The Solution Pads nightly for the first week, followed by moisturizer, to speed up cell renewal, revitalize, and regenerate. Thereafter, I use them two times a week," reveals Chanel.
As the 2022 prize winner of NewBeauty's Best Weekly Pads, it's no wonder Chanel swears by this potent nighttime treatment. The Solution Pads are convenient cotton pads with a luxurious blend of chirally correct active ingredients that work to powerfully resurface and regenerate skin while repairing against the damaging effects of sun damage. 4% glycolymer complex is added to the tonic to stimulate rapid cell renewal and reveal beautiful springtime skin.
Meanwhile, its rich dose of antioxidants help to strengthen skin's immune system during allergy season and defends against free radical damage.
Step 3: Serum (AM/PM)
Why stop at one serum when you can harness the benefits of two? "I love to cocktail the Instant Magic Reversal Serum & Youth Serum to provide my skin lots of antioxidant protection, hydration, brightening and improving the appearance of firmness," shares Chanel.
Why the Instant Magic Reversal Serum? This innovative powerful superserum rejuvenates, firms, brightens, and leaves skin ultra-hydrated like nothing else thanks to advanced key ingredients like cosmeceutical grade osmoprotectants, arbutin, a potent blend of antioxidants, and hyaluronic acid.
Shop the Instant Magic Reversal Serum here.
Meanwhile, the Youth Serum's unique concentrated brightening and repairing formula is the ideal glow-incuding product to keep in your luxury springtime skincare arsenal. Its potent concentration of 20% chirally correct vitamin C (L-Ascorbic Acid) helps improve the appearance of lines, wrinkles, and loss of firmness while brightening overall skin tone.
At the same time , antioxidant-rich, rejuvenating ingredients like resveratrol, grape seed, and magnesium ascorbyl phosphate repairs aging skin while offering a more lluminous, firmer and brighter-looking complexion.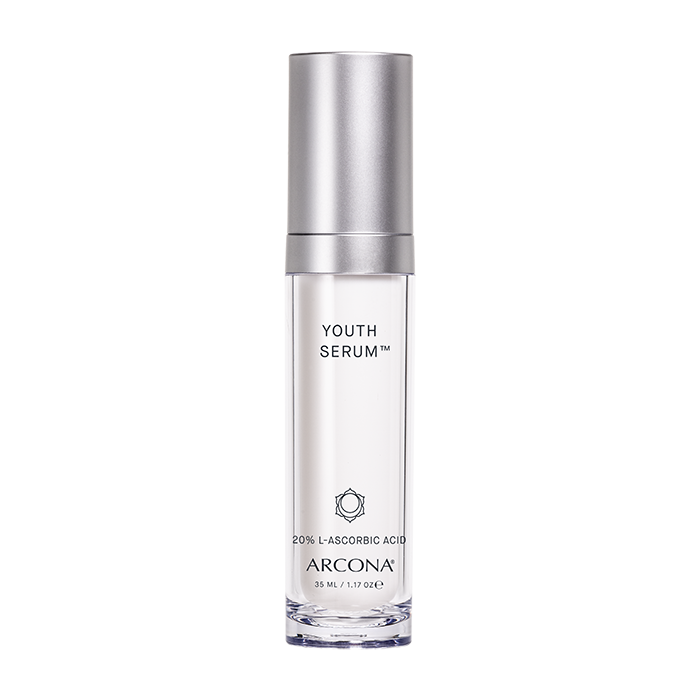 Step 4: Hydrate (AM/PM)
Once the serums feel like they've finished absorbing, it's time to seal in the moisture with a cream. "The Four O'Clock Flower Hydrator is the ideal medium weight skin soothing moisturizer," shares Chanel.
Chanel applies 2-3 pumps of this powerful formula onto a clean, dry face to lock in the hydration, soothe, and soften her skin in the spring. This celeb-favorite cream is known to work miracles on even the most sensitive skin to restore skin's natural protective barrier while leaving skin noticeably soft, dewy, and plump.
Shop the Four O'Clock Flower Hydrator here.
Step 5: Protect (AM)
Lastly, Chanel opts for an SPF 40 when going out in the afternoon, especially in the springtime sunshine. Arcona's Reozone SPF 40 is a daily sunscreen that offers broad spectrum protection for your face, neck and décolleté. Its lightly tinted, mineral-based formula blurs impurities and helps guard against future sun damage and neutralize free radicals.
Written by: Chanel Jenae and Keemia Kaboli