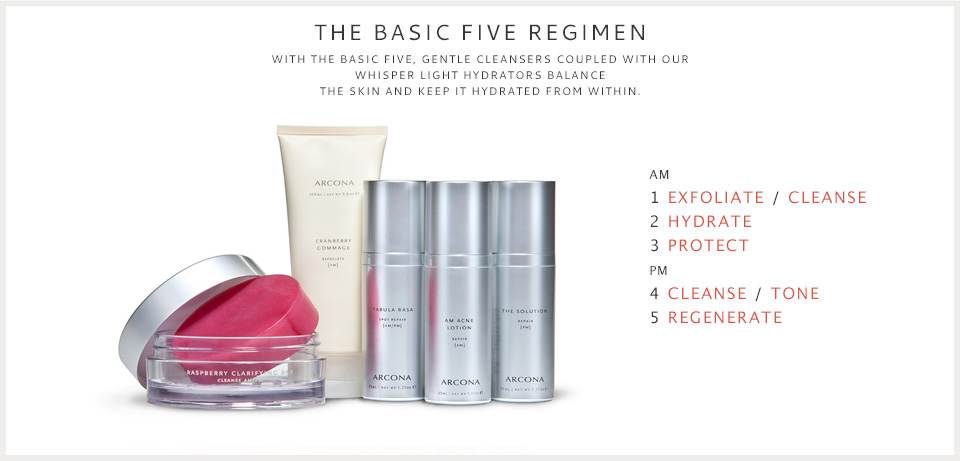 A Daily Regimen That Works
ARCONA's Basic Five skin care regimen begins with products chosen to address your particular skin concerns. The purpose of the Basic Five is to help speed up, strengthen and enhance the skin's own renewal process. The products you use in the morning nourish, strengthen and protect your skin by day. The products you use at night repair and regenerate your skin as you rest. You're likely to see an immediate difference in the way your skin looks and feels, and with faithful continuous use, the Basic Five will bring your skin into balance for cumulative long-term change.
---
ARCONA PRODUCTS CONTAIN NO
petrochemicals, binders or fillers, chemical stabilizers, parabens, sodium lauryl sulphates, perfumes, dyes, or any other caustic, toxic ingredients.