There's no denying that a powerful eye cream is often the secret to maintaining a youthful appearance. But did you know that it can also be used on your neck? Get to know this bestselling luxury eye cream and all the ways it can keep you looking in your prime.
Top 3 Benefits of Eye Dew®
Think of your skincare collection as an elite team- each product should be worthy of making the cut. Discover why Eye Dew® is best in class when it comes to under-eye enhancing needs.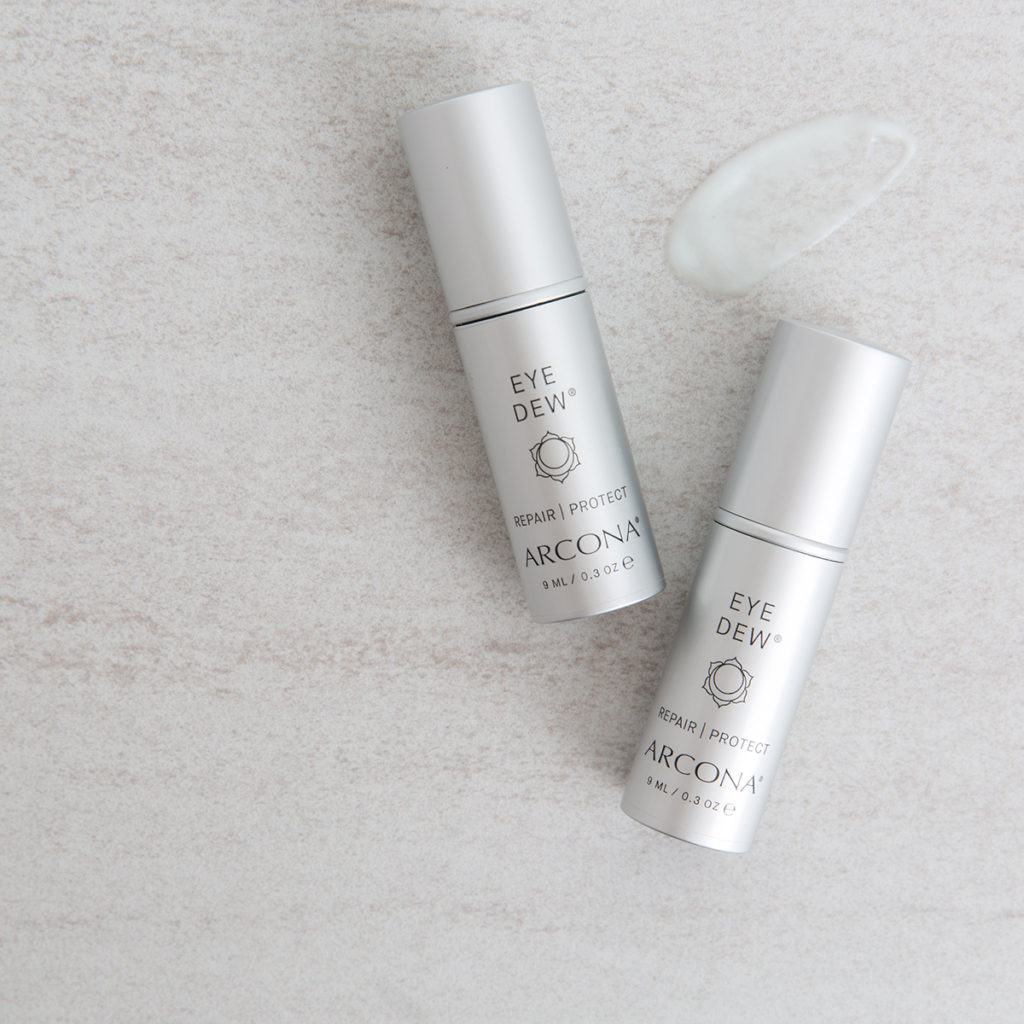 It's plumping and rejuvenating
Have you ever noticed how eye creams tend to be much more hydrating than the average face cream? Here's why: in short, the skin in your eye area is the thinnest and most delicate on your body. For that reason, it has a harder time retaining moisture and is more susceptible to drying out and requires a formula that offers more lasting hydration.

Arcona's under-eye enhancing bestseller Eye Dew® offers extreme hydration that diminishes the appearance of fine lines and wrinkles with the help of nourishing shea butter, plumping hyaluronic acid, and deeply-moisturizing essential fatty acids. Its rich formula also contains a concentration of liquid crystals that work to fill in and plump fine lines and wrinkles.
It wakes up tired-looking eyes
This protective anti-aging formula hydrates and revitalizes tired under-eyes to help you look more awake and refreshed. Each application is able to address skin damage and increase elasticity around the eyes with actives like beta-fructan and liquid crystals. At the same time, soothing vitamin E restores and calms skin. The result? Healthier under-eye skin that looks noticeably more awake.
It's multi-functional
Eye Dew® goes beyond working wonders on under eyes. This cream can also be doubled as a makeup primer, prepping the area for concealer without worrying about it creasing.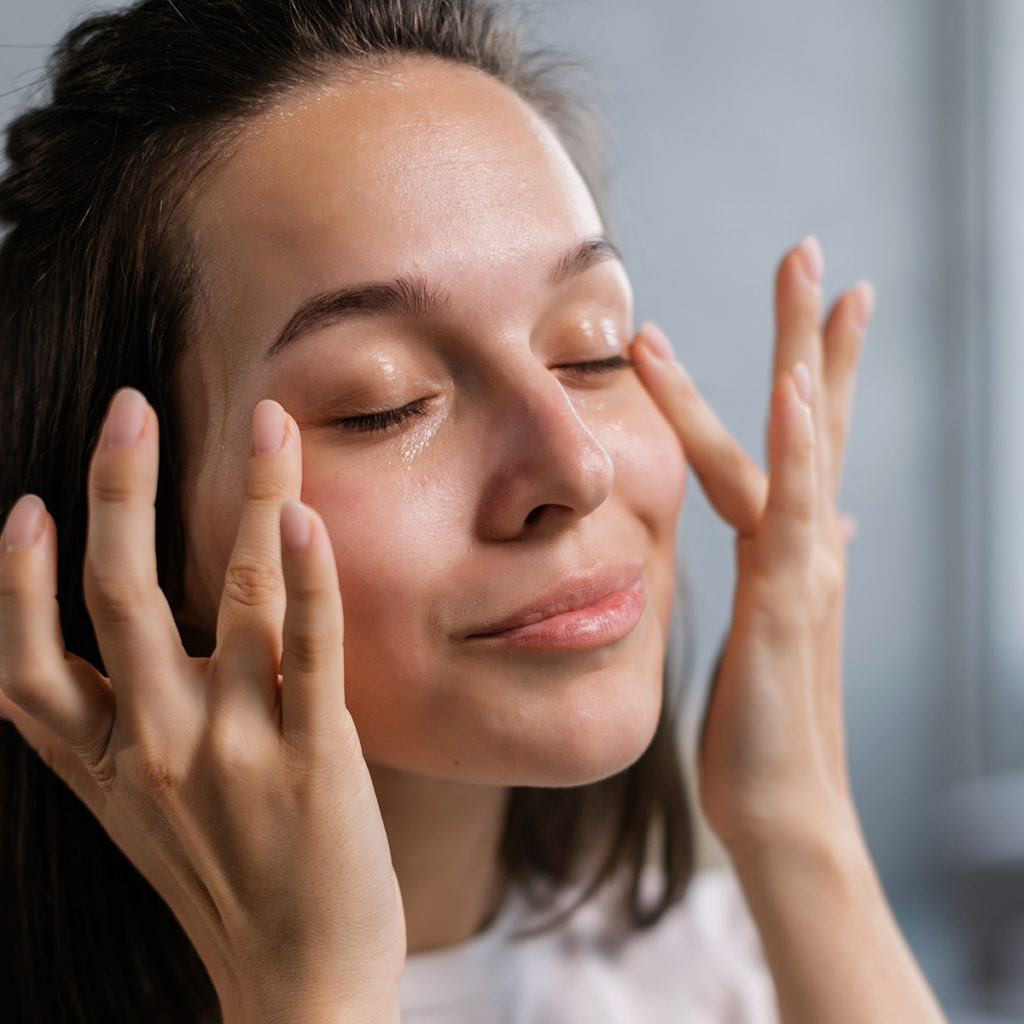 Better yet, Eye Dew® can also be applied as a neck cream. In today's tech-centric culture, our necks tend to be craned downwards to look down at our screens. Overusing our neck means it becomes prone to wrinkles, hence the importance of incorporating this area in your daily skincare routine. Eye Dew®'s consistency is ideal for the delicate skin of the neck, working to keep it youthful and smooth.
Pro tip: Test your cream
Not all areas are created equal, especially when it comes to skin. The skin around your eyes is incredibly thin and delicate compared to the rest of your body, making it more prone to hypersensitivity. To play it safe, we recommend doing a patch test on your arm to test your sensitivity to a new product.
Next Level Under Eye Care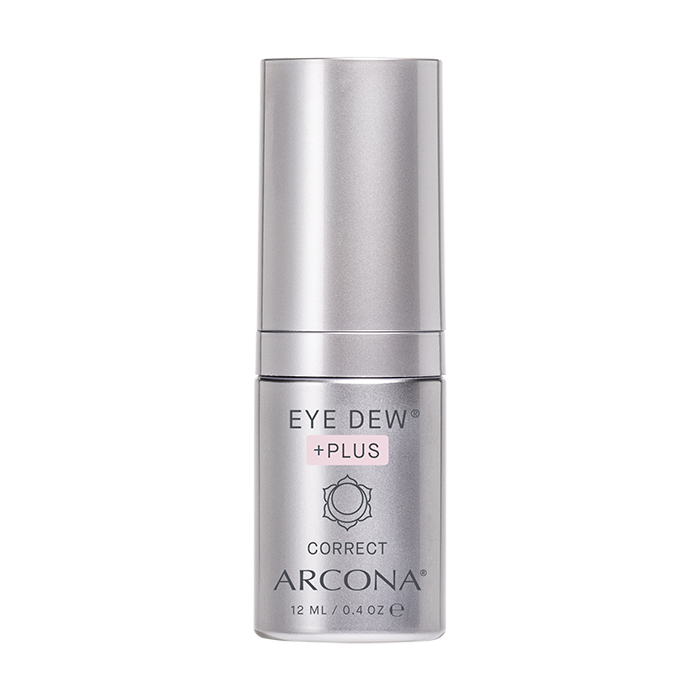 Looking for something extra? Eye Dew Plus is a corrective under-eye serum that goes the extra mile with intensified concentrations of cutting-edge actives like neodermyl and retinyl that work to reverse the appearance of fine lines, wrinkles, and loss of elasticity. Plumping liquid crystals and repairing ceramides help reinforce the delicate eye area while Vitamin C brightens dark circles. Eye Dew Plus is made for those who are seeking an extra strength serum for under eyes that are more firm, hydrated, and ageless.
For best results, combine Eye Dew and Eye Dew Plus in your AM and PM skincare routine.
Written by Chanel Jenae & Keemia Kaboli