Whether you're in love or focusing on self-love right now, Valentine's Day is a great excuse to get in touch with some romance. And when it comes to achieving the ultimate dreamy Valentine's Day look, there's nothing more romantic than glowy, rosy skin. Keep reading for our Arcona owner, celeb esthetician Chanel Jenae's insider tips on how you can prep your skin and create this look at home.
5 Luxury Skincare Essentials for Achieving a Romantic Glow
Creating the perfect rosy, romantic look starts with the skincare products. Discover Chanel Jenae's top Arcona picks for those ready to achieve the ultimate seductive radiance this Valentine's Day:
Step 1: Clean Up [Dead Skin]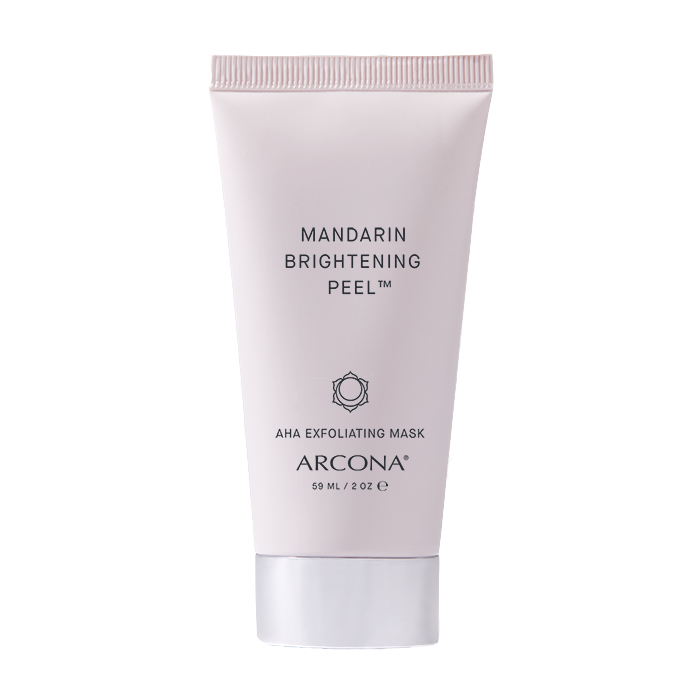 It's impossible to achieve dewy skin if you have dull, lackluster skin getting in the way of your radiance. So first thing's first: we recommend dedicating Valentine's Day morning to be your personal moment for a DIY spa day. Start by treating yourself to the Mandarin Brightening Peel™. In six quick minutes, enjoy a light tingling sensation while the AHAs work to renew, revive, and revitalize your complexion. Just one application is enough to leave skin noticeably soothed, more hydrated, and more luminous in appearance. But don't just take our word for it, try it for yourself and see.
Shop the Mandarin Brightening Peel™ here.
Step 2: Plump Up
Because Valentine's Day is an occasion that deserves two face masks: the first one for brightening and renewing, and the second for moisturizing and plumping. Opt for the award-winning Wine Hydrating Mask™ to nourish and replenish dry, dehydrated, depleted skin, helping reduce the visible signs of aging and giving a rejuvenating antioxidant boost with potent active ingredients like grape seed, wine extracts, and resveratrol. What's more, meadowfoam, shea butter, and vitamin E revitalize, refresh, and refine skin so you're left with a gorgeously plump and dewy complexion.
Shop the Wine Hydrating Mask™ here.
Step 3: Glow Up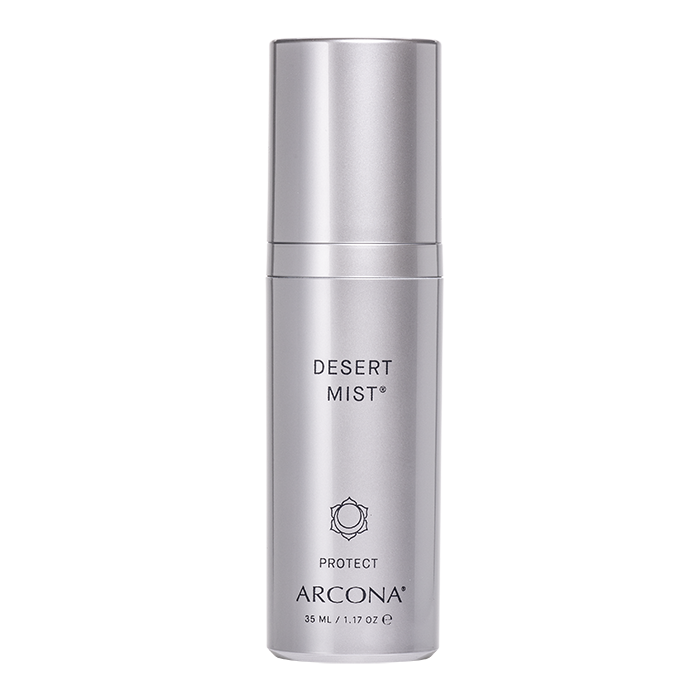 Every good radiance-centric skincare routine should involve two things: vitamin C and deep hydration *cue Desert Mist ®.* This advanced botanical serum defends skin against moisture loss before it looks dull and dehydrated with the help of sodium PCA and glycerin. What's more, complexion-enhancing glutathione, vitamins C and E work together to create a glowing, bright, awake skin look.
Step 4: Drink Up [Moisture]
Dehydrated and depleted skin is the opposite of romantic radiance. The easiest way to course correct for that highly-coveted instant glow? By replenishing lipids with an ultra-moisturizing serum. Arcona's beloved Hydrating Serum attracts and binds moisture to skin with the help of an advanced chirally-correct form of hyaluronic acid for maximum efficiency. It also rejuvenates lackluster skin with a potent dose of restoring manuka honey to offer the skin much-needed vitamins, minerals, and amino acids. Once you lock in moisture with the Hydrating Serum, you may notice a complexion that looks healthy, dewy, and more youthful.
Shop our Hydrating Serum™ here.
Step 5: Spruce Up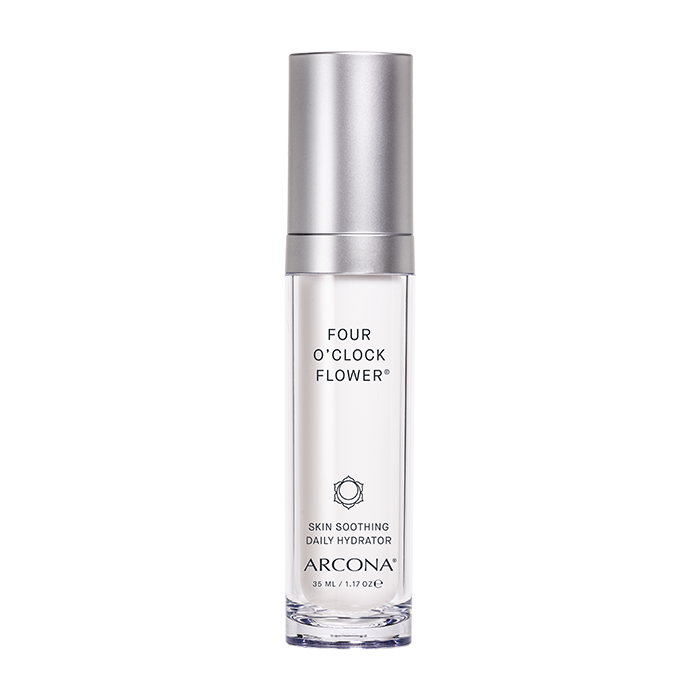 Now that your skin has been plumped, brightened, and deeply moisturized it's time to seal it in with your Flower Moisturizer. Derived from the skin-enhancing four o'clock flower, this daily moisturizer calms, hydrates and strengthens skin like nothing else. Plus, generous concentrations of antioxidant-rich green tea, defense-supporting probiotics, and soothing chamomile flower extracts work to nourish and calm skin. Finish off your Valentine's Day with the Four O'Clock Flower Moisturizer for skin that's incomparably softer, more supple, and has a noticeably healthy, youthful glow.
Shop the Four O'Clock Flower® Hydrator here.
Post Skincare
Once you've completed your skincare routine, we recommend going for a natural makeup look with a rosy hue – we're talking pink-toned blush, dark brown eyeliner, shimmer sheer eyelids, and a perfect pink shade of hydrating lipstick. If you're looking for some coverage on the skin, we'd opt for something lightweight.
WRITTEN BY: CHANEL JENAE & KEEMIA KABOLI