While creams may help, nothing delivers quite a dose to maturing skin like a concentrated serum of powerful active ingredients. But not all anti-aging serums are created equal. When it comes to preventing and addressing the signs of aging, ARCONA's Magic Green Ice is highly-prized for its ability to visibly rejuvenate, repair, and restore a noticeably more youthful complexion. Keep reading to discover why.
The Rejuvenating Benefits of Magic Green Ice
Unlike other brands, ARCONA's active ingredients are carefully sourced through cold processing and chirally correct technology to retain the maximum amount of its natural benefits. What's more, ARCONA doesn't cut corners – Magic Green Ice is purposely made in small batches to ensure the freshest science-based formulas for your skin.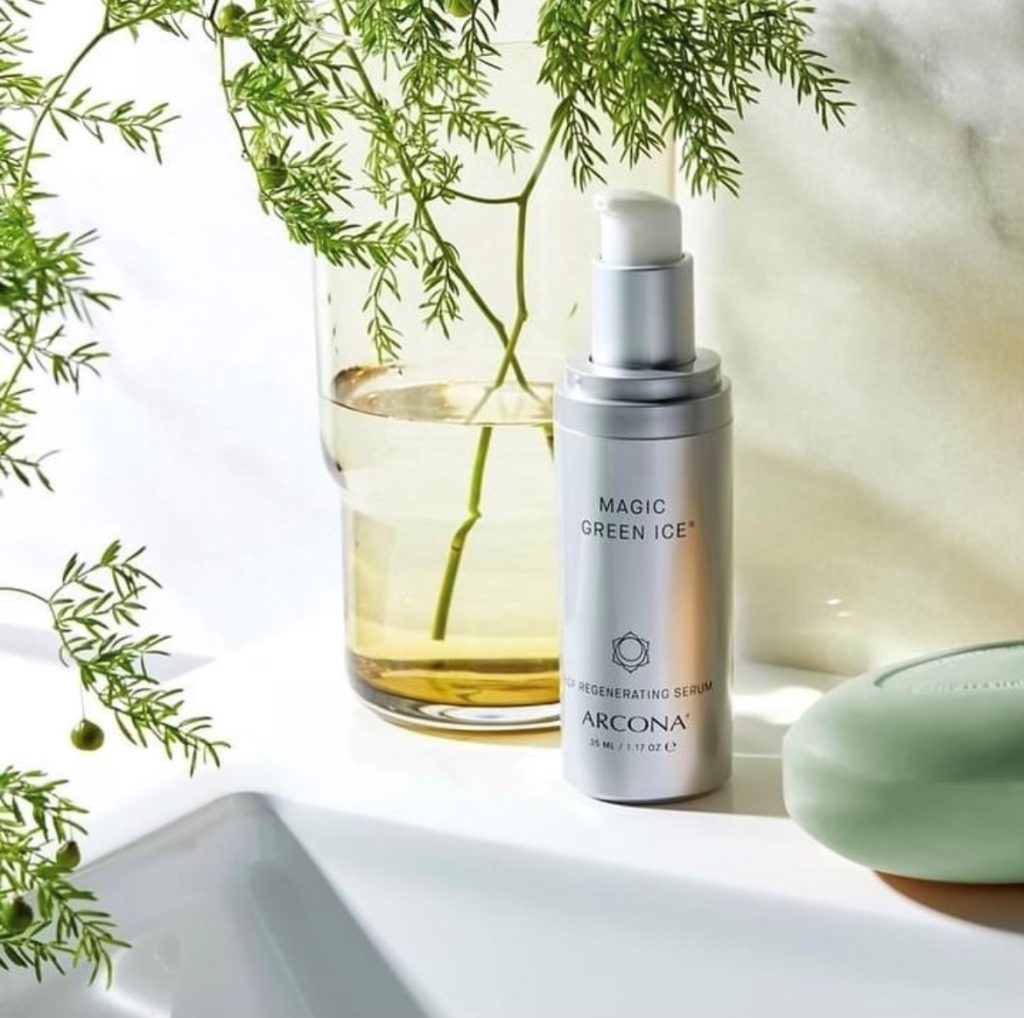 We break down what makes Magic Green Ice one of the best serums for anti-aging. Each application of Magic Green Ice works to:
Actively regenerate weakened skin
Revitalize a dull, stressed complexion
Address visible signs of aging
Smooth out and soften rough skin
Reduce the appearance of fine lines and wrinkles
Retain long-lasting moisture to restore suppleness
Nourish and hydrate stressed skin
Why it Works: A Look Inside Magic Green Ice's Unique Key Ingredient, EGF
An EGF (aka growth factor or sh-oligopeptide-1) is a naturally occurring protein in your skin.
EGFs were first utilized in the 50s as a way to speed up wound recovery and burns. It wasn't until the 2000s that EGFs began making their way into skincare products. As it turns out, growth factors do more than just heal skin; they also act as signals for the body to produce essential rejuvenating skin components like collagen and keratin.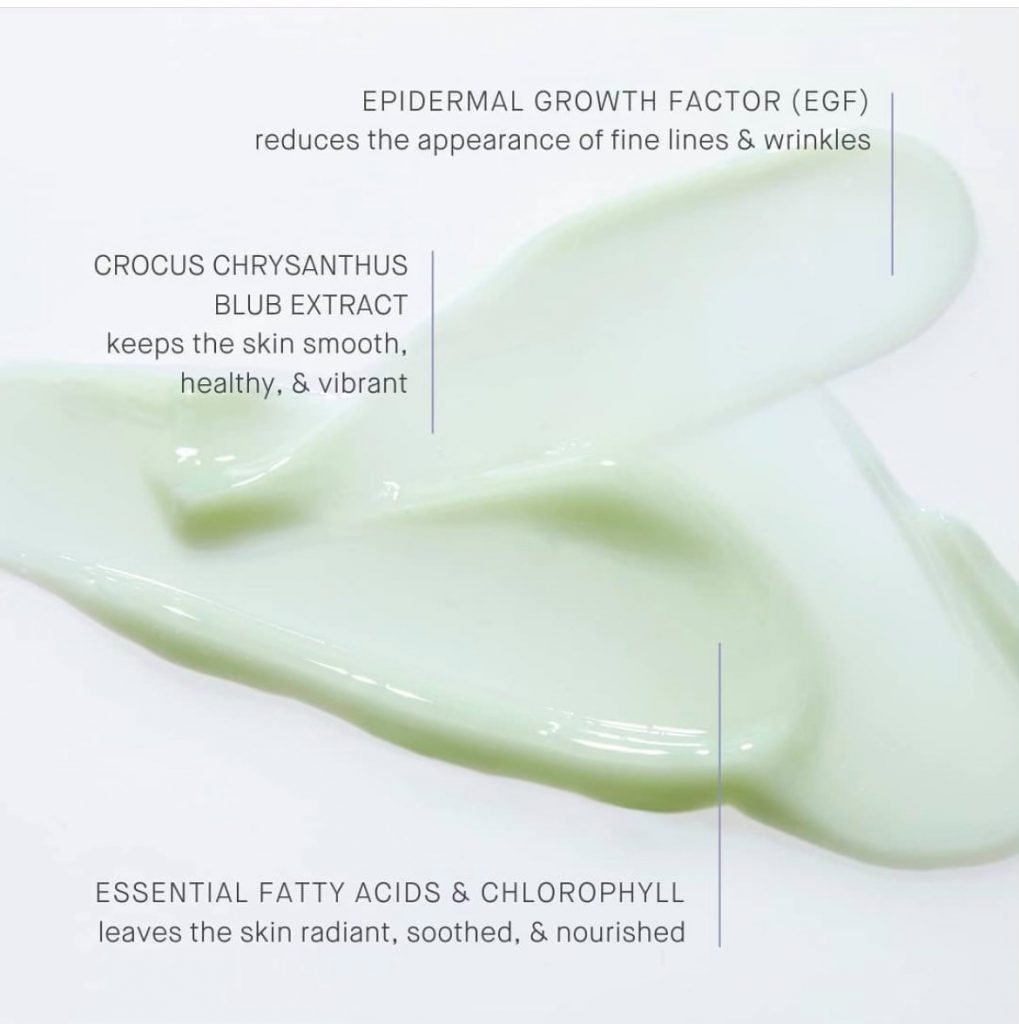 Why EGFs Are Good for Your Skin
Similar to collagen, EGF is a natural protein found in the epidermis that supports your skin's natural rejuvenating properties. When it comes to skincare, these growth factors are widely known as a "fountain of youth" ingredient.
What's more, growth factors are suitable for sensitive skin types, unlike other anti-aging ingredients such as retinol. In skincare, EGFs are the leading active ingredient when it comes to boosting cell turnover for fresh youthful skin. These growth factors also work to maintain skin firmness, smoothing out the appearance of wrinkles and uneven texture. Dermatologists recommend EGF-infused skincare products for those who are looking to repair and protect damaged skin due to aging, sun damage, dehydration, acne, and inflammation.
More Powerhouse Anti Aging Ingredients
Magic Green Ice also contains a pure concentration of chlorophyll to leave skin more radiant, nourished, and purified. Celebrities like Reese Witherspoon swear by chlorophyll as their skin rescue ingredient, sharing in an interview that she adds a few drops of this green extract as her magic remedy for blemishes. One study in 2008 found that treatments containing a derivative of chlorophyll (officially known as papain-urea-chlorphyllin) were more effective than over the counter treatments when it comes to healing damaged skin.
To add to the list of powerhouse ingredients that make Magic Green Ice one of the leading anti aging serums for mature skin, crocus chrysanthus bulb extract is included to help improve the appearance of firmness and is essential for keeping skin smooth, healthy, and vibrant. In vitro and in vivo studies have proven this bulb's efficacy for increasing the growth factors in the skin that are responsible for keeping your complexion youthful and bouncy. One study found a visible firming anti-wrinkle effect after just two weeks of use. In short, crocus chrysanthus bulb extract leaves the skin visibly more resilient and supple.
Lastly, omegas in this anti-aging serum work to regulate the skin's oil production, soothe irritation, improve hydration, and combat aging. Omegas are also known to have deeply moisturizing benefits to keep your skin feeling dewy and soft.
If you're using Magic Green Ice, be sure to take a before and after photo. We'd love to see your results!
Shop the anti-aging serum here
Written by:  Chanel Jenae & Keemia Kaboli