The secret to achieving a noticeably radiant, dewy complexion this summer is in the way you take care of your skin. Creating the right summer skincare routine will help keep your skin hydrated and nourished throughout the sunny season. Arcona founder and celeb esthetician Chanel Jenae weighs in on with her summer skincare tips to help you achieve that ultimate summer glow.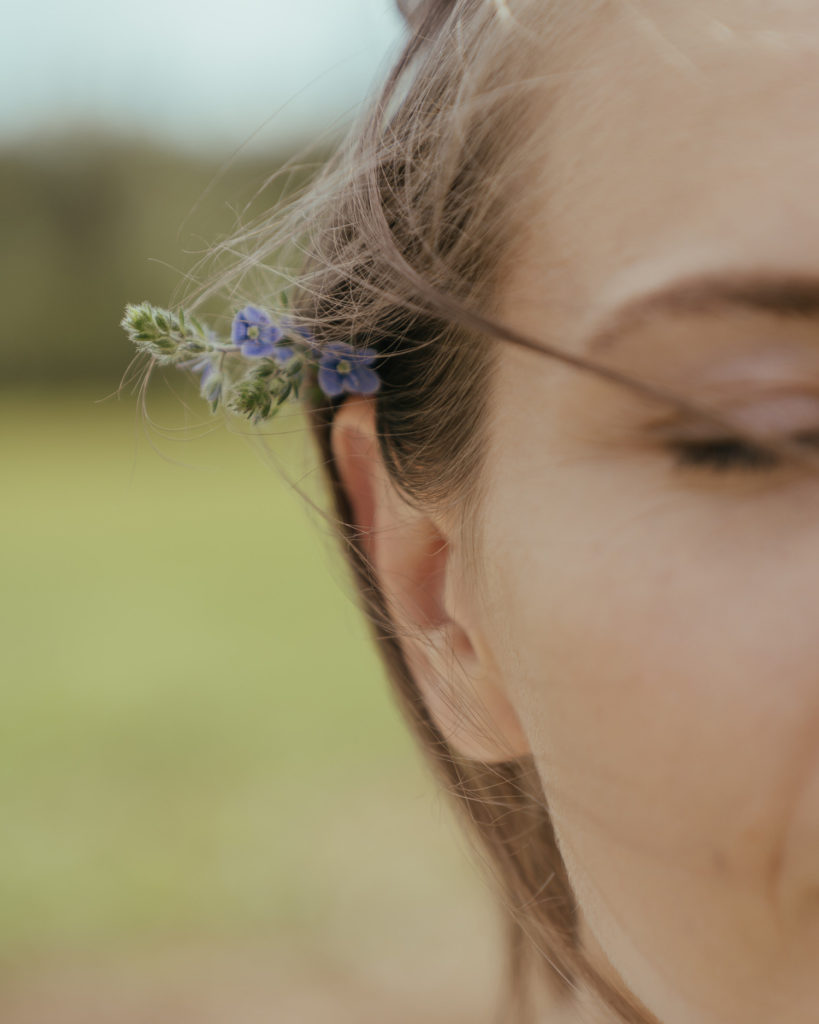 Chanel's Summertime Cleansing Routine
The go-to daily summer cleanser
After a long day in the sun, there's nothing like cleansing your face at the end of the day. With a gentle cleanser, all the salt, sweat, debris, and SPF instantly melt away.
"The White Tea Purifying Cleanser is great to cleanse thoroughly without stripping the skin and also refresh the skin throughout the day to remove dirt, pollution, and perspiration," reveals Chanel.
This antioxidant-rich facial cleanser purifies with natural surfactants while leaving summertime skin instantly refreshed. Cooling key ingredients like aloe vera and yucca extract, helps refresh skin. Perfect for post-sun moments, it calms and soothes with antioxidant rich white and green teas and gently exfoliates skin with the help of micro cranberry enzymes.
Shop the White Tea Purifying Cleanser here.
The pore cleansing savior
After cleansing with the White Tea Purifying Cleanser, your skin is ready for Triad Pads. "I like to follow up with Triad Pads to tone and cleanse the skin," Chanel shares.
ARCONA's celeb adored Triad Pads are multi-functional, travel friendly facial pads. They work to deeply cleanse and achieve a more balanced skin tone, and remove traces of makeup. Its powerful formula is ideal in the summer to protect skin from the harmful effects of the sun with the help of defense-boosting vitamins, phytonutrients, and essential fatty acids. This powerful formula also assists in combating the sun's free radicals with grape seed while restoring radiance with white tea and rice milk.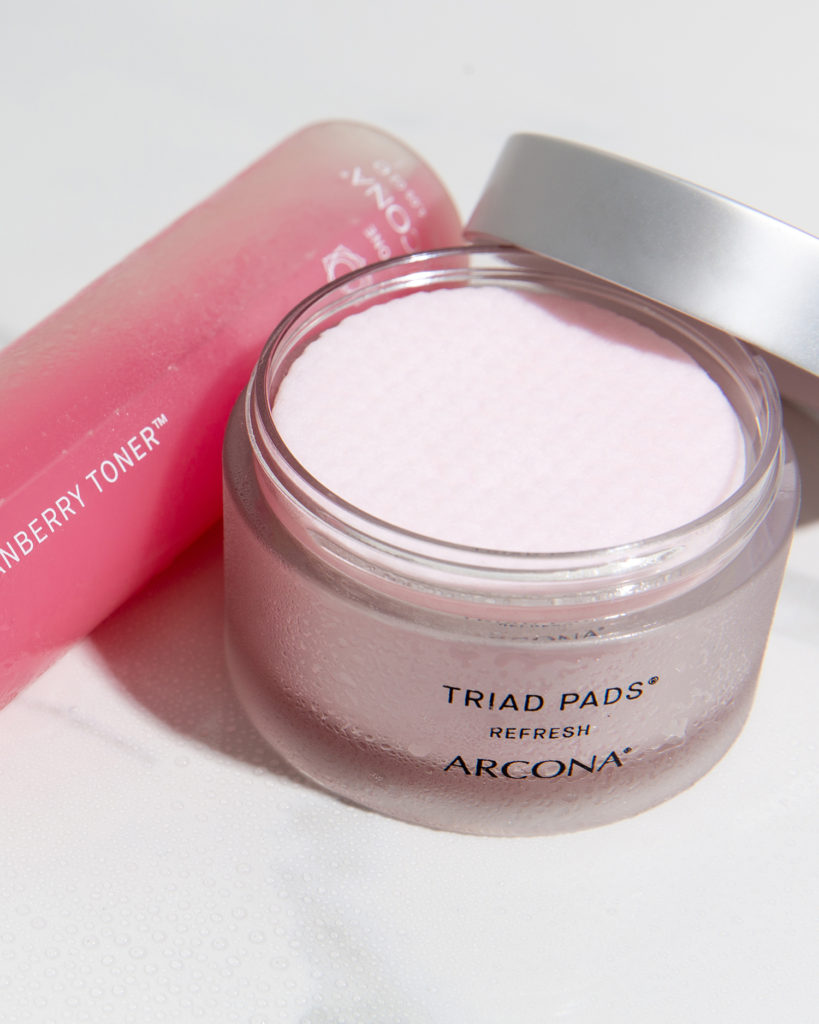 The weekly purifying mask
While it's important to avoid over-exfoliating the skin, using a purifying mask on a weekly basis is essential to unclogging pores and preventing future blemishes. When asked about her most essential summertime face mask, Chanel shares "Definitely Magic Black Ice Mask to purify the skin and eliminate dead skin without irritation. It is so effective to keep the pores more clear and free of superficial debris, congealed oil, and bacteria that can lead to clogged pores and breakouts."
Chanel's insider tip: Apply Magic Black Ice one to two times a week, allowing the mask's complexion-enhancing acids to gently brighten while charcoal and French clay decongest and purify the skin.
For That Coveted Summertime Glow
When it comes to achieving radiant skin in the midst of humid weather, trust in the power of Magic White Ice to revive your skin like nothing else. Add that zing to a dull complexion with the help of this hydrating gel. Each application also works to help protect against sun damage and leave skin noticeably fresh and dewy.
The perfect summer hydration
For all other environments, Magic Dry Ice is the ideal medium-weight moisturizer that isn't too heavy or rich. At the same time, Cassia Alta Leaf Extract (DN-AGE®) works to inhibit tyrosinase activity and reduce free radical damage caused by excess sun exposure after all those beach days. Advanced Lipobrite®HCA in this formula helps to brighten sunspots and provide antioxidant protection.
To reap more nutrition and preserve your supple skin, learn more about the best serum for aging skin here.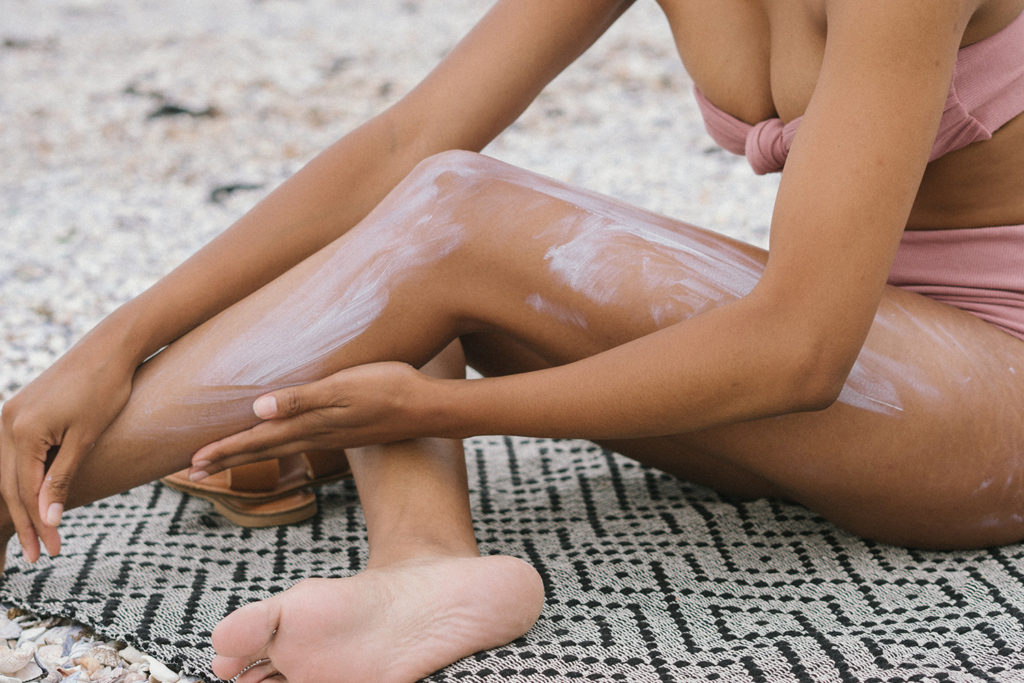 Sun Protection
Lastly, the secret to achieving the perfect summertime glow is in taking the right precautions for your skin. On top of the right skincare products, this means being diligent about wearing SPF & and re-applying regularly. "Powder sunscreens are a great and simple way of reapplying," shares Chanel.
Shop the Arcona sun collection here.
Want to discover more tips from Chanel?
Read about Chanel's morning skincare routine here.
Discover Chanel's springtime cocktail of products here.
Written by Keemia Kaboli & Chanel Jenae